In this lesson you will learn:
How to add a Guest or Team Member to your campaign

Difference between Guest and Team Member access
---
You can add Guests or Team Members to any campaign in your dashboard.
Guests have full access to all views of a campaign (Creators, Content, Organic Results, and Content Library) however, you can control whether the Guest has "view only" or "edit" permissions. Guests will receive notifications about any comments made on content and will also be notified when content is ready for approval.
Note: "Edit" permission allows a Guest to select and communicate with hand-raised creators, approve and provide feedback on content submitted by creators, and view all campaign analytics.
Team Members have full access to view and edit any campaigns under the organization. Team members will receive notifications from the platform.
To add a Guest to your campaign, please view the video below: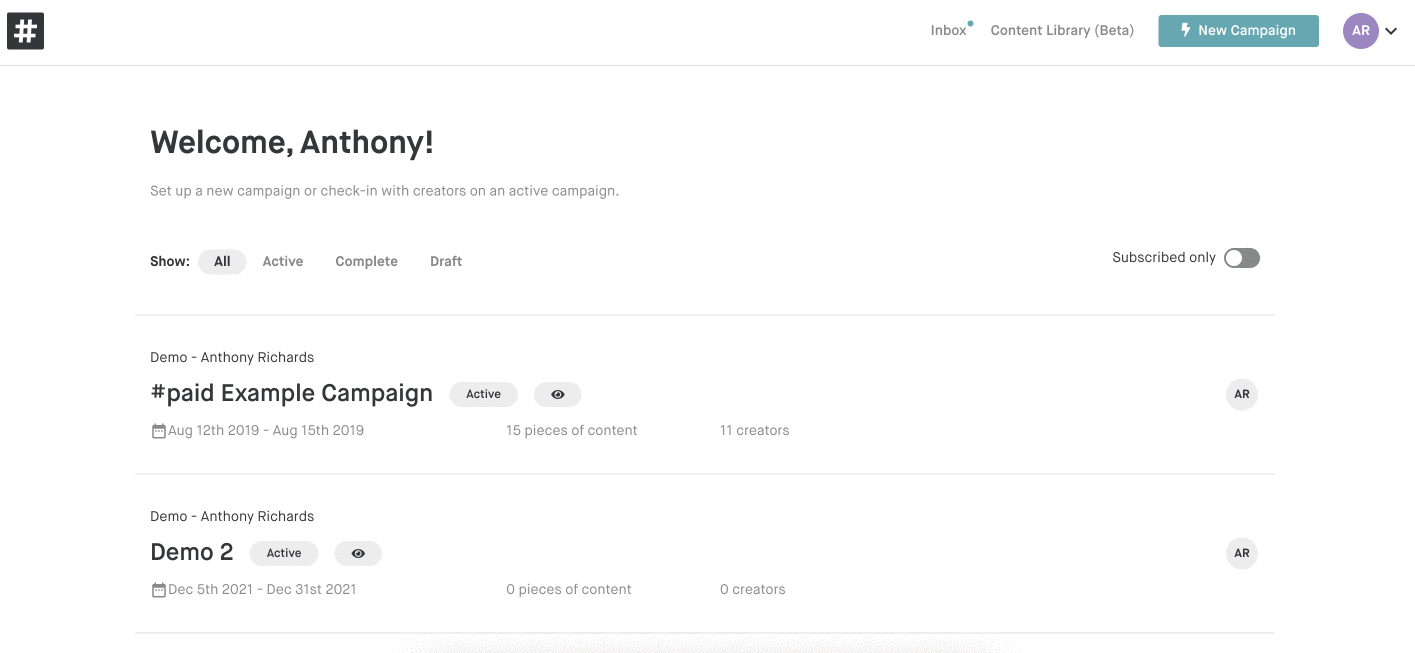 To add a Team Member to your campaign, please view the video below: